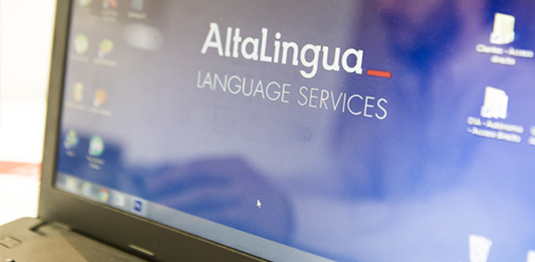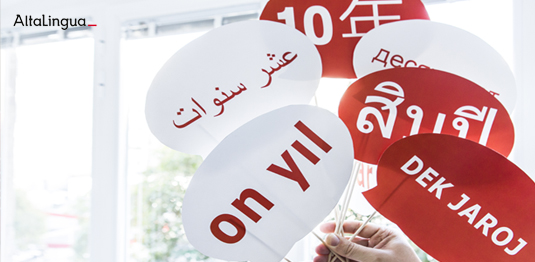 AltaLingua has a team of native, trained translators, with great range of experience; this guarantees the right translation of advertising messages, in terms of the tone, the context and the target that the message is aimed at.

The globalisation of companies made advertising translation more and more important and essential within the translation sector. Therefore, advertising, marketing and communication agencies are key partners to spread the word that every company wants to share with their clients in a more and more globalised world.

AltaLingua has a team of specialised translators with great experience working with marketing and communication agencies that contribute to share the message with the same intention in the target language as in the source language.

AltaLingua's translating process for advertising contents involves native translators and proofreaders of both the source and the target language. Every translator interprets the meaning and connotations of the message; and when it comes to translating, ensures that the message is correctly adapted so as to "copy" the intention of the message whilst maintaining the characteristics and tone of the original advertising message.

Moreover, within the advertising translation process, translators must take into account the support's features, meaning each platform's capacities way each target audience may read into something.

Another factor which is paramount when translating advertising contents is the managing through glossaries, translation memories and terminological databases, to help establish coherence within the content of all communications throughout the year. AltaLingua creates terminological databases by client and project, thus guaranteeing the best terminology coherence for each client and project.

Thanks to a vast amount of professional experience with leading communication and online marketing companies, AltaLingua has a team of in-house specialised translators in this area, and offers a quick response which allows agencies to optimise the working time and the final delivery to clients.

AltaLingua specialises in the following types of translation:

• Advertising messages translation.
• Editorial translation.
• Webpages translation.
• Social networks contents translation
• Audiovisual translation.
• Subtitling.
• Audio or video transcriptions.
• Interpreting: simultaneous, consecutive and liaison.
ABOUT ALTALINGUA
AltaLingua is a benchmark company in the translation and interpreting sector. We work with the best marketing and communication agencies and with more than 500 companies all over the world and offer a large variety of language combinations.

AltaLingua translates to more than 30 languages each week thanks to native translators, who guarantee the right adaptation of the advertising messages to the target market. Also, AltaLingua has implemented Quality Management Systems based on Standards ISO 9001:2015 and UNE-EN 17100:2015.
Request a quote for an advertising translation.
No-strings translation quote. Send us your document through the Quote Request form or by e-mail to translations@altalingua.co.uk so that we can offer you the most competitive quote.

QUOTE