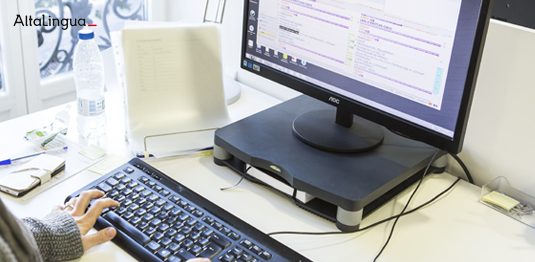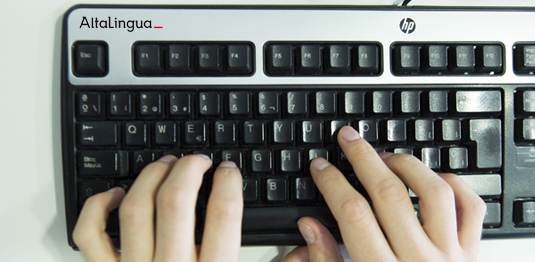 NEW TECHNOLOGY TRANSLATION
Translating technological texts is a permanent challenge. New technology is evolving every day, and it is changing the way we think and conceive the world. Technological translation requires extensive documentation and terminological searches. However, the terminological work does not guarantee the best result; one of the reasons for such is that that the industry is constantly evolving. Thus, technological translators must be in constant contact with the sector and the innovations that are emerging day after day. Although AltaLingua's translators have been trained and have experience in the field of new technology translation, AltaLingua collaborates with industry professional that give advice to our translators, regarding technical, characteristic or functional issues, as well as the term that is designated to each new concept.
Today, numerous countries produce, develop, import and export technology. Therefore, in addition to translating technological documents into and out of English, AltaLingua translates them into a wide range of languages including: Arabic, Chinese, French, German, Italian, Japanese, Korean, Portuguese, Russian and Spanish.
Some of AltaLingua's most common technological work includes:
    • Translation of software localisation
    • Translation of software user manuals
    • Translation of management systems
    • Translation of software and apps interfaces
    • Translation of product specifications and technical requirements
    • Translation of product descriptions
    • Translation of article descriptions
    • Translation of leaflets
    • Manuals, tutorials and training courses
About AltaLingua
AltaLingua has a team of native translators and interpreters who are all degree-holders and have training in different fields; they are constantly training and gaining knowledge about new technological trends in order to guarantee a quality translation for every need and language combination.

AltaLingua works with more than 500 companies all over the world and offers a large variety of language combinations. Moreover, each week it translates into more than 30 languages thanks to its native translators, plus it and has implemented Quality Management Systems based on Standards ISO 9001:2015 and UNE-EN 17100:2015.
Request a quote for a translation of new technologies.
No-strings translation quote. Send your document to us through the Quote Request form or by e-mail to translations@altalingua.co.uk so that we can offer you the most competitive quote.
QUOTE