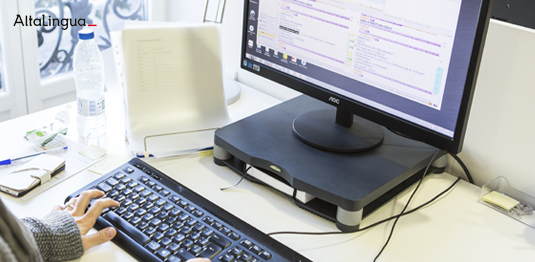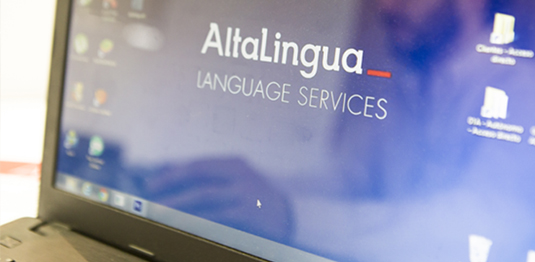 AltaLingua has a team of in-house sworn and native translators and interpreters holding degrees and qualifications both in translation and in law, as well as more than 10 years' experience in translating these types of texts. Legal translation is a very complex discipline that requires both language skills and knowledge of legal and comparative law. Legal translation requires particular attention as a bad translation can have many consequences, from misunderstandings with clients to the delay or dismissal of legal proceedings.

Some of the documents that we often translate are the following:

    • Binding contracts or agreements between companies and individuals
    • Documents of a procedural nature: claims, judgements, arbitral awards, appeals, judicial documents, expert reports
    • Notarial deeds: articles of incorporation, statutes, letters of attorney, social agreement officials, etc.
    • Annual accounts, audit reports, shareholders' meetings reports
    • Documents of civil nature: wills, declaration of heirs, minutes, civil registry documents, etc.
What is legal translation?
Legal translation is the translation whether simple or certified, of official documentation and public or private documentation with a legal or judiciary content.
What resources does a legal translator need?

Legal translators must be trained in translation and law. Not only must they have an in-depth knowledge of the source and target languages of the translation, but they must also keep up with and master the legal particularities of the target country, so as to guarantee a correct and reliable translation.
When is a legal translation necessary?
Legal translations apply to all types of contracts and agreements between companies and individuals. Legal translations are necessary when the content to be translated is of a legal or official nature.
What is the difference between legal and certified translation?

Legal translation applies to legal and judiciary content, and can be a simple or a certified translation, depending on who the documents will be presented to.
Certified translations are official translations that are sealed and signed by a translator-interpreter who is accredited by the Spanish Ministry of Foreign Affairs. Certified translations are always issued on paper and are usually necessary when presenting documents to official bodies.
Simple translations are also just as reliable, the only difference is that they do not bear the official seals needed when presenting to official bodies. They can also be issued on paper or in a digital format.
ABOUT ALTALINGUA
AltaLingua is a leader in the translation and interpreting sector, with more than 10 years' experience. It has a team of certified and native translators and interpreters, holding degrees in Law and other fields, which guarantees a perfect legal translation for every need and every language combination.
AltaLingua offers simple and certified translation and interpreting services to all languages. In addition, AltaLingua has implemented Quality Management Systems based on Standards ISO 9001:2015 and UNE-EN 17100:2015.
Request a quote for a certified translation.
No-strings translation quote. Send your document to us through the Quote Request form or by e-mail to translations@altalingua.co.uk so that we can offer you the most competitive quote.

QUOTE