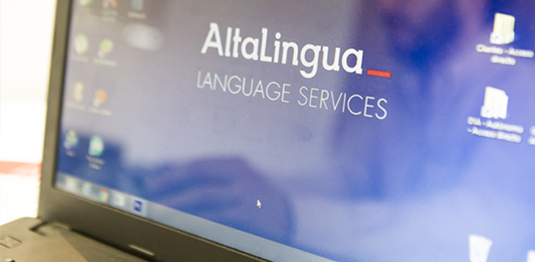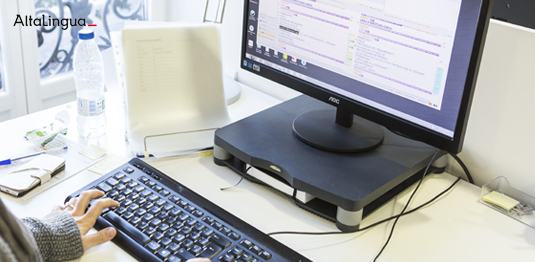 BLOGS AND SEO TRANSLATION
Content marketing is an essential strategy to encourage the digital positioning of a company. The fact that search engines are particularly relevant in content creation, has led companies to expand their SEO positioning actions by developing blogs which reach out to final clients. Translating blogs and digital content, not only brings the brand closer to its clients and gives them information about it, but it also aims to have an organic positioning on search engines.
AltaLingua has a team of in-house native translators, with experience in translating for SEO purposes. With this type of translation, each company's strategical recommendations must be taken into account. Content must also be adapted according to the keywords defined by each client. Companies have to make efforts to succeed in organic positioning on search engines, and this must be considered when it comes to translating, as the content has to be translated according to the keywords which correspond to the language, country or target culture.
To translate this type of content, AltaLingua's translators adapt it according to the SEO recommendations raised, whilst maintaining the author's intention. In order to do so, they use glossaries, translation memories and terminological databases, aiming to prioritize the recommended terminology according to the company's SEO strategy.
AltaLingua has a great experience in web translation for online marketing and communication agencies, such as:
• Translation of blogs
• Translation of magazines
• Translation for SEO
• Translation of web pages
• Translation for electronical commerce
• Translation of emails
• Translation for social networks
• Localisation
ABOUT ALTALINGUA
AltaLingua is a benchmark company in the translation and interpreting sector. We work with the best marketing and communication agencies and with more than 500 companies all over the world and offer a large variety of language combinations.
AltaLingua translates to more than 30 languages each week thanks to a team of native translators, who guarantee the right adaptation of the advertising messages to the target market. Also, AltaLingua has implemented Quality Management Systems based on Standards ISO 9001:2015 and UNE-EN 17100:2015.
Request a quote for a web translation
No-strings translation quote. Send us your document through the Quote Request form or by e-mail to translation@altalingua.co.ukso that we can offer you the most competitive quote.
QUOTE