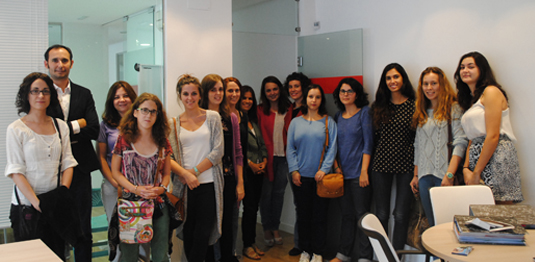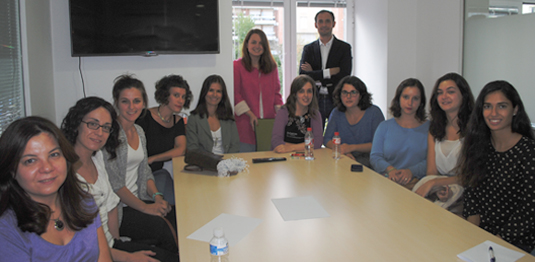 To mark the 10th anniversary of AltaLingua Traducciones, we set up AltaLingua Academy. AltaLingua Academy is designed to foster the training and integration of new professionals and students in the Translation and Interpreting industry, to contribute to the improvement of the translation sector and the image and growth of the community. AltaLingua Academy seeks to foster recognition for the work of the translator in the world of business and contribute to the sector's professionalism.
In 2015, AltaLingua Academy hosted a series of free workshops for students and professionals in the translation and interpreting sector to assist in their professional development.
These workshops included:
Open Day: at our first Open Day we showed Translation students and new professionals what a translation agency is like up close and how it works. We also covered the development of the industry over recent years and shared useful advice and recommendations for those starting out in employment, with a special focus on the resources most important to growing as a professional.
Lose your Fear of CAT Tools in 2 Hours: at this workshop we introduced participants to the structure and basic functions of the main CAT (Computer Assisted Translation) tools, with the aim of providing an introduction to the main interfaces, demonstrating what they offer and evaluating the necessity and advantages of their use in the professional world.
Perspectives of the Translatorr: this workshop saw a presentation of the figure of the translator from different perspectives, looking at university and post-university training, different ways of entering the labour market and the competencies and skills required for the development of the work of the translator.
Translation Management and Quality: this workshop looked at comprehensive management of a translation project, showing the different phases, contact with the client, planning, resources, deadlines, issues affecting delivery, dealing with incidents, quality standards and subsequent monitoring. We also looked at the competencies and skills required to manage translation projects effectively and career prospects available.
AltaLingua Academy is a permanent initiative that will continue to organize activities with the aim of fostering the image and recognition of the sector and community through training, development and the integration of Translation students and professionals in the industry.
If you'd like more information or are interested in participating in the upcoming activities of AltaLingua Academy, follow us on LinkedIn, Facebook o Twitter where we'll publish all the information or contact us at translations@altalingua.co.uk.